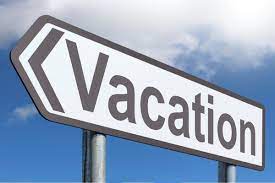 If there is one thing most of us never seem to get enough of, it is vacation time. It's like it ends before our bags are fully unpacked. However, these strategies can help you make the most of your time.
Keep The Anticipation At Bay
The thought of taking your vacation gets your adrenaline rushing. The numerous trips to choose from gets us all excited. Surprisingly, for some people, this excitement wears off soon after reaching the destination. To counter these drops in energy, it is advisable to plan the trip in advance so as to have ample time for anticipation.

Make A Plan To Suit Your Budget
Once you know exactly how much you are willing to spend, you should come up with a plan on how to properly spend that money to make it worth your while. Of course we all go overboard sometimes and spend more than we had actually planned for. Still, if you can, stick to your budget to avoid unnecessary financial problems when you get back home.

Prepare Well In Advance
It is advisable to prepare yourself for the trip in advance. Do not let things like packing, plane tickets, visas or even vaccinations if required, wait until the last minute. Have a list of everything you should do before your trip and make the time to do it.

Keep A Sensible Schedule
With a new environment and all, it is tempting to want to stretch ourselves to do as much as we can. This can actually be very stressing. Choose ample time to enjoy each activity as much as you can and leave the remainder for the next vacation.

Relax.
However tempting the idea of carrying your work with you may be, remember this is a vacation. This is your time to rest. It is good to inform your work associates of your trip in advance to avoid unnecessary communication during the trip.

With the above pointers, we hope that in your next vacation and all thereafter, you will be able to make the most of it.