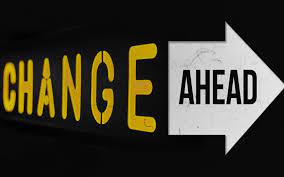 With the rapid expansion of different industries, the movement to eCommerce, and the advancements of technology, there are a lot of factors for change in our society. The need for change can be both internal and external. Changes in society will impact the way we do business and influence the way our business is run. Both small companies and large corporate companies have struggled with the idea of change, and when they fail to adapt they often get left in the dust. When change is necessary, do not be afraid to try new things! Change is a natural part of working for and owning a business. It is how you react to change that will decide whether you can be successful in the long-run.
Changes can occur at different speeds, from incremental change to rapid change. Technology, Globalization, Workforce diversity, Legal environment, Ethics, Corporate Social Responsibility – changing expectations for businesses, Cultural changes and changing consumer demographics all influence change. There are many different ways to manage change and promote change within your organization and even within yourself. Using the ADKAR model we can see the different parts of the change process. You first need to have a general awareness of the need for change. Know that change is necessary and even beneficial. Start growing a desire to change, and start wanting change to occur. Be knowledgeable on how to change, and what it will take to change. Have the ability and the resources necessary to change, make sure change is practical. Lastly, reinforce to sustain change. While undergoing change you may go through a range of emotions starting from shock to integration by the end of your transformation.
As a leader of an organization you must provide a sense of clarity and direction for your company and those who work within your organization. Leaders should understand that resistance is typically associated with the first stage of change. However, while pursuing any type of change, both in a business setting and on an emotional level make sure you stay true to your values, beliefs, and mission. If you're curious about initiating change you may also want to follow Kotter's 8-step model. First create a sense of urgency, form a coalition, create a vision for change, communicate this vision, empower action, create quick wins, build on the change, and lastly make the change stick. Change is a natural part of personal and company growth, the key is to be adaptable, open minded, and patient.