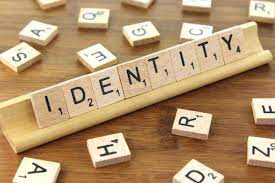 People can get burdened by challenges they are going through in life. These challenges may be as a result of their financial status, their relationship with others and tragic occurrences in their lives like the death of a loved one. However,people have overcome challenges by having a network of people to rely on for emotional support.
Emotional support is important because one gets a higher self-esteem. Their confidence gets a boost and they can manage through life problems. In addition, it gives people a better ability to cope with stress and feel more in control of their lives.
However, some people are their own support system. This means that they give themselves the necessary support during difficult times. How can one support himself or herself?
Self support can come from prayers. This is especially for the religious people. Turning to prayer can help ease the burdens of their hearts.
Another way of supporting oneself is through self love. If one cannot love himself or herself, who will? People should treat themselves well; cook a favorite meal or buy something new. This will help the person to feel better about themselves.
Moreover, people should do what makes them happy. Even in the face of challenges, engage in fun activities that will result to happiness. This will in turn reduce stress. However, one cannot engage in activities that make them happy while bringing unhappiness to others. One cannot leave their young children unattended just to go party.
Also, have time for self reflection. This is necessary for one to identify their weaknesses and their strengths. One is able to determine the way forward out of their misery.
Finally, reading motivational content can come in handy when one wants to support themselves emotionally. Motivational content exposes one to ways of dealing with life challenges. It also takes one's mind off stressful situations for a while.
In conclusion,a support system can come from within us. People need to rethink their sources of emotional support. They need to realize that their can be their own shoulder to lean on. They can be the shove they needed to get things emerge stronger emotionally.