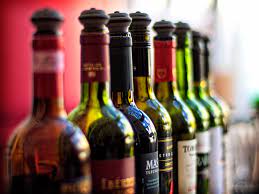 So much is said about wines everyday; when and how to take it, what to take it with, who to take it with etc. So much information and guidelines, some wrong, some right. Well, this article provides a clear distinction between the facts and myths revolving around wines.
Myths about wine
Temperature of wine doesn't matter
This is a common misconception when it comes to wine but fact is, white wines are better served chilled and red wines at room temperature. Cool temperatures allows the white wine to bring out their fruity taste while red wines contains components like tannins that accentuates the mouth feel of the wine. This can be best felt when the wine is warm to room temperature.
Boxed wines are for lower class people
Don't judge a wine by its cover rather than its content. Many people align themselves with the thought that boxed wines are cheap and 2nd rate. There are box wines like the white chardonnay that are of high quality and can be used to entertain guests especially during festive seasons. Other advantages include they last for longer as they can be used upto two weeks after opening, easily measurable when one wants to drink and due to the box aspect of it, chances of it been broken after getting knocked over and breaking are minimal.
Champagne is enjoyed on special occasions only
In movies and most households, special occasions often prompt popping of champagne for celebration. This link has led to the limited use of champagne whereas there are numerous ways that one can use it on a regular basis. Hint* it is an excellent companion to finger foods like fish and chips.
Price of wine and quality goes hand in hand
Reputation in the wines business plays a major role when pricing wines. Example, a well-established and reputable grower will have much higher pricing as compared to counterpart that isn't well known no matter the quality of wine. Much less like the most known brands of mobile phones, you will find that a phone with similar specification from a much lesser known mobile phone brand will cost almost half of that of a well-known brand.
Now it's clear that not everything you hear about wines is true so always look for the truth by doing your own research. Common myths disputed! Now here are fun facts about wine that you probably didn't know about wine
i. People who fear small enclosed spaces with no room to escape have a fear known as claustrophobia same as people who fear wines, they have oenophobia.
ii. Type 2 diabetes and stroke can be avoided by taking red wine occasionally. It brings positive health benefits.
iii. The four largest producers of wine include France, Spain, Italy and California.
iv. A man was at liberty to kill his wife if he ever found her taking wine during the early roman times as it was forbidden for women to drink.