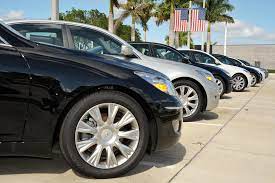 At some point in everyone's life, and particularly at the college level, the dream of owning a car is as disturbing as a growing tooth. Scrolling through webpages and magazines, as well as ogling at flashy rides in traffic, become the norm. When it is, however, time to actualize the dream and own a vehicle, reality kicks in. Unlike the flashy rides that once marked their dreams; they now have to choose one based on their budget, priorities, family size or social class.
Lest more people are caught unawares when this happens, here are some actionable tips for first-time car owners to simplify the process.
First, establishing a realistic budget determines what kind of car to buy. This is done by calculating the necessary expenditures and then directing the remainder to the purchase of the car. In this way, you can tell whether you are in a comfortable position to buy the car all by yourself or not. If not so, car purchase financing is a viable option.
Second, knowing the purpose of purchasing the vehicle determines what to buy. For instance, buying a two-seater car when one has a family of six is unrealistic. You do not have to buy something that does not satisfy all your needs.
Third, finding out the proper price for the vehicle safeguards first-time car buyers from exploitation. Each car has an average price when new or refurbished. If the price is too high, that is exploitation. Again, there is a ground for doubt if the price seems too good to be true. To be safe, make sure you conduct sufficient research on your preferred model lest you fall for junk.
Fourth, ensure that you are conducting business with a legit dealer that is unlikely to lie to you about the car. Rogue dealers will know that the car you intend to purchase has a particular fault but will not tell you. It is also important that you agree on terms such as contacting them if the vehicle develops problems soon after you purchase it.
Finally, before completing the purchase, test driving the potential buy is a must: not an option! Test drives ensure that one buys a car that runs smoothly, has the right height, control layout, wheel alignment and favorable outward visibility. Never accept a car that does not impress you on this very crucial (first) drive.