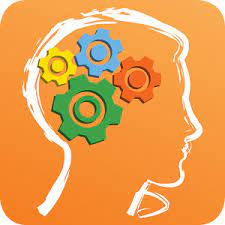 Create time for reading, learning, and growth
Learning something new improves your knowledge, this, in turn, boosts your brain functioning. Reading a novel helps us visualize by engrossing our thoughts in the position of the character in the novel. This enhances connectivity in the brain and improves brain function.
Always stay hydrated
Taking plenty of water, vegetable and fruit juices keeps your brain functioning well. This will also protect your brain cells from damage.
Get regular health checkups and treating any health problem
Heart diseases, hormonal imbalance, and diabetes are some health disorders that could affect your memory. Medications could also affect your memory, it is important to get proper medication from health experts.
Exercising
Regular physical activity improves blood circulation to your brain. New neurons are created and brain power is increased. People who exercise have better multi-tasking and decision-making skills compared to people who don't exercise. Engaging in aerobics is a great way to improve your brain power. It also reduces the chances of getting strokes.
Get enough sleep
Sleep enhances your memory and learning. Sleep deprivation leads to excessive worrying and makes it hard to coordinate activities. It is vital to get at least 8 hours of sleep to rejuvenate your body and brain. Naps during the day when you feel worn out could also boost your memory. Getting enough sleep also helps you come up with better ways of dealing with your problems and issues.
Building strong social connections
Having meaningful relationships helps improve our emotional and brain health. Excluding yourself from others leads to loneliness, which could lead to depression. People who have active social lives have a strong memory.
Take a good diet (brain-boosting foods)
Foods rich in omega 3 improve focus and memory. They include both animal-based and plant-based foods like fish and spinach. High fiber cereals keep your brain and body energized for longer. Moreover, foods rich in vitamins, nuts and seeds and spices are also a brain booster.
Cut down on stress
You need to cut down on stress since it damages the brain cells that help in new memory formation and recalling of old ones. You should learn to deal with your emotions to avoid getting depressed. Deep breathing and meditation is a good way to manage stress.
Meditation
This is another way to reduce stress and anxiety. Meditation increases the sharpness of the brain and improves its functioning.
Engage in brain games, puzzles and get new experiences
Engaging in brain-training games and puzzles keep your brain sharp since they challenge the brain. To further boost brain power, you need to step out of your comfort zone and engage in new experiences that challenge the brain.