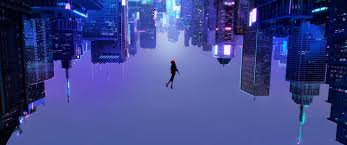 Perception
In the past, playing online games was unpopular as it was viewed as a waste of time. However, today people fancy games as a means of unwinding after a long day at work or school. Thus, perception of people regarding games has transformed over time.
The Spirit of Competition
The world about us is full of the winning philosophy birthed by competition. Online games give players a chance to pass one level to another. The next level becomes more difficult than the previous one. Players enjoy the satisfaction that comes with winning and being promoted to the next level. Online games nurture a competitive spirit in most people.
Increased Accessibility
Today, about 80% of the world's population has access to a mobile phone. Furthermore, more people have access to a computer and to the internet. Consequently, online games have become more accessible than they were years ago. Besides, games have been made even more accessible through applications such that people do not have to wait to get home to their personal computers to play games. They simply go to their mobile phone, tablets, or iPads apps to enjoy their games while on the bus, or waiting to be served in a restaurant or bank.
Fun and enjoyment
Most game players derive joy and happiness from the games which they play. Whenever they feel bored by an activity, they turn to playing online games to relieve their minds from stress.
Variety of games available
People have a wide variety of online games to choose from today than ever before. The reason for this is that the creators of games have become more creative and aggressive. There are so many categories games ranging from puzzle-type games, to mind teasers, to sports simulations, and word-based puzzles. The list is unimaginably long unlike in the past where there were very few games.
Interactivity
Another attractive feature of online games is its interactivity. Friends are able to sign up to games and play together while they enjoy chatting with each other. Players can interact with each other even though they live far apart. Subsequently, people make friends from across the globe due to their similar love for online games. Games have also provided platforms for providing feedback such as reviews and ratings. This functionality allows for improvement of the gaming experience.
Be sure to enjoy online games as an enjoyable means of relaxing after work or school!