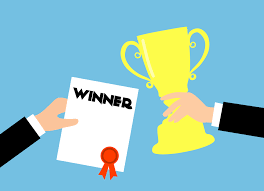 Do you sometimes wake up dreading to go back to your office because of some issues like job fulfillment and feeling like everything around your office is out to get you, from your disarranged desk to your tiny office. Well, you are not alone, most people have similar feelings due to varying reasons.
To ease you up and make your office life a little easier, below are some 10 office hacks that will make your boss think you are a genius.
1). Using a small or medium sized spice holder to hold your office supplies like pins and staples. This clears off your desk making it appear tidy and organized.
2). Hang a small basket underneath your desk so as to keep extra paperwork off your working station on your office desk.
3). If your office requires key card access, you can always keep your card under your phone case ensuring you always have it.
4). If you have an old cassette case, you can invert it inside out and use it as a stand for your mobile device or even iPod.
5). Organize how your codes appear in your workspace by color coding them.
6). At the office you can use google as a timer clock by simply typing 'set a timer for……'.
7). During late night working hours, you can illuminate your computer keyboard using LED rope lights.
8). When you have been working over long periods of time and you are having a sour neck, You can insert a soaked sponge inside a sealable paper bag to act as an ice pack.
9). Place strong magnets under you desk so as to act as a holder for magnetic materials like scissors or pins.
10). Whenever you are having an office lunch and you have a drink that needs to be opened, you can use the side of a Mac book charger to open it.